/German version on page two/
"am anderen Ort #4" (in another place)
Walden Kunstausstellungen on flying visit at Ausstellungsraum Eulengasse in Frankfurt am Main, 16.6.-25.6.2023

Photography, video, installation, drawing
by Frank Diersch, Claudia von Funcke, Flakenberg, Dagmar Gester, Alekos Hofstetter, Kartenrecht, Eike Laeuen, Silvia Lorenz, Mats Müller, Julia Murakami, Antti Pussinen, Robert Sokol.
Opening: Friday, 16 June 2023 at 7 p.m.
Introduction: Sybille Linke, Head of the Cultural Office Frankfurt am Main
Artist talk with Silvia Lorenz: 25 June 2023 at 6 p.m.
The four-part exhibition and event series "am anderen Ort" (in another place) is a project that deals with site-specific situations and surroundings. This last exhibition at Ausstellungsraum Eulengasse Frankfurt is the "essence" so to speak, of the previous three exhibitions that took place at Walden Berlin.
Ausstellungsraum EULENGASSE
Seckbacher Landstraße 16
60389 Frankfurt-Bornheim
Opening hours: Thursday 5-9 p.m. · Friday 3-6 p.m. · Sunday 3-7 p.m. www.eulengasse.de
in collaboration with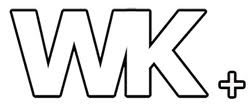 Walden Kunstausstellungen
Ideal-Passage, Fuldastraße 56
12043 Berlin
www.galerie-walden.de