Meet us at the Contemporary Art Ruhr at Zeche Zollverein, 5 – 7 Nov., 2021.
Directors Lounge, founded and based in Berlin, presents selected positions and genre-straddling slices of cinematic art and cuts of media experimentation at the c.a.r. video lounge. Dedicated presentations include cinematic tidbits from 16 years of Directors Lounge. The program will be crowned with Kerry Baldry's "One Minute" series, and Roger Ballen's "Roger the Rat", a surreal, Ballenesque nightmare of disturbing beauty.
[The c.a.r. video lounge, Hall 12| 48, Foyer]
Furthermore, we will bring together a selection of artists challenging the separation of film and art. Spanning a breadth of backgrounds and artistic styles, the art works are blurring the lines between cinema and visual while sharing the titular "cinematic moment". [Booth, Hall 12 | 47]
c.a.r. video lounge [Hall 12|
48

] presented by Directors Lounge: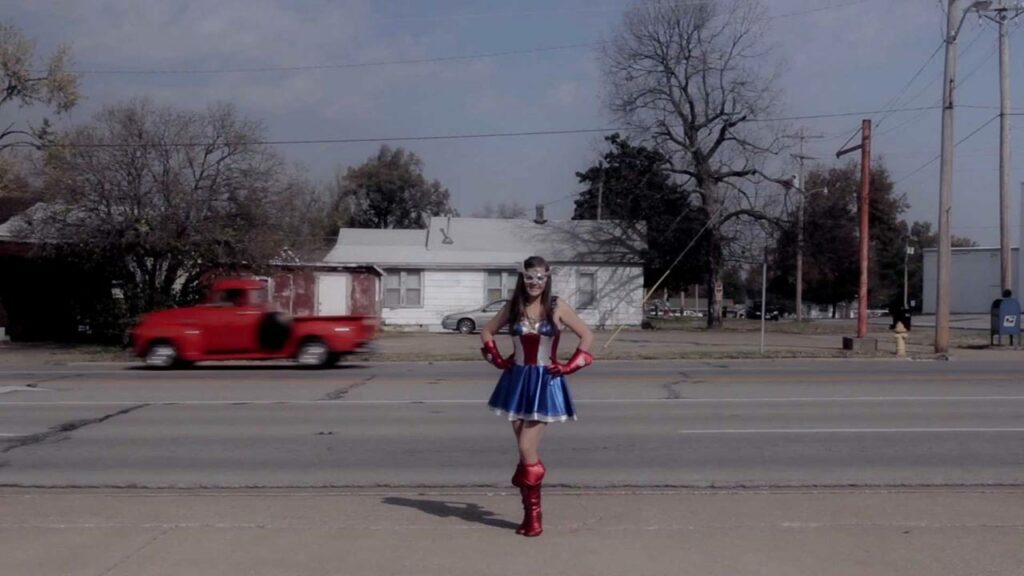 Directors Lounge Special I: "One minute Volume Ten"
Selected video works curated by Kerry Baldry.
Kerry Baldry is an artist filmmaker and curator. Over the last 13 years she has also been compiling and organising screenings of artists moving image titled One Minute. An eclectic mix of work made within the duration of one mInute by artists at varying stages of their careers. These compilations have been screened worldwide.
 "Since 2007 Kerry regularly curate these programmes, compiling a tremendously varied collection of sixty second films for each. Kerry seems to have an intuitive grasp of how to curate numerous short pieces into engaging and coherent self-contained programmes. By 'intuitive' I mean that while they never follow any contrived curatorial agenda, beyond their duration, in spite of their variety and diversity nothing ever seems forced or obvious on one hand, random or haphazard on the other. The other remarkable aspect of the programmes is the artists involved, many of whom have contributed work to all or most of the volumes, and many of whom are friends and colleagues of mine, indeed I have contributed films to a number of previous volumes. In this sense the One Minutes also represent a community of artists, and a self-determining one; this is a labor of love, put together without funding or the expectation of payment, but like all the best cultural endeavors because doing the work itself is worth it.
Many of the films in Volume Ten naturally echo the conditions of these COVID-19 times as well as responding to other global and local events, and as such the One Minute project in its thirteenth year seems as urgent and current as ever.2
Steven Ball,  Artist, Curator, Research Fellow at Central Saint Martins about the One Minute project.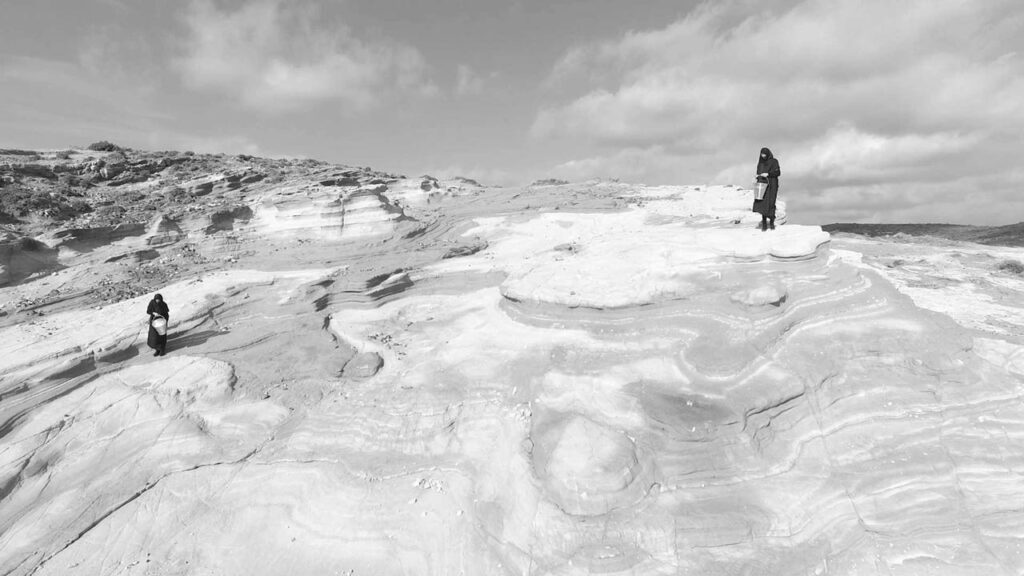 Included in Volume Ten are the following filmmaker/artists:
Gordon Dawson and Louisa Minkin, Anna Mortimer, Zeljko Vukicevic (Zhel), Eva Rudlinger, Bob Georgeson, Kypros Kyprianou, Katharine Meynell, Kayla Parker and Stuart Moore, Philip Sanderson, Alex Pearl, Gulce Tulcali, Simon Le Ruez, Nick Jordan, Jeremy Gluck and Charlie Kramer, Alessandra Arno, Ruxandra Mitache, Kerry Baldry, Giacomo Infantino and Francesca Ruberto, Yolande Brener & Danielle Imara, Jonathan Onsuwan Johnson, Sam Meech, Sana Ghobbeh, My Name Is Scot, Jacob Cartright, Ellie Kyungram Heo, Paul Tarrago, Martin Pickles, Tony Hill, Michael Szpakowski, Rastko Novakovic, Lynn Loo, Karissa Hahn and Andrew Kim, Stuart Pound, sam renseiw, Caroline Rumley, Sarah Harbridge, Guy Sherwin.
Directors Lounge Special II: "Roger the Rat" by Roger Ballen

Roger Ballen living in Johannesburg, South Africa is one of the most important and original art photographers working today. He is best known for his unique style that merges film, installation, theater, sculpture, painting and drawing into a surreal imagery that is commonly referred to as Ballenesque.
Roger the Rat is the cinematic realization of the eponymous cycle of photographs in which Roger Ballen has brought to life a half-human, half-rat creature. An isolated creature in the shadows of civilization in search of love and companionship. A surreal, Ballenesque nightmare of disturbing beauty.
The presentation of Roger the Rat is complemented by some of Roger Ballen's photographs in the Directors Lounge booth.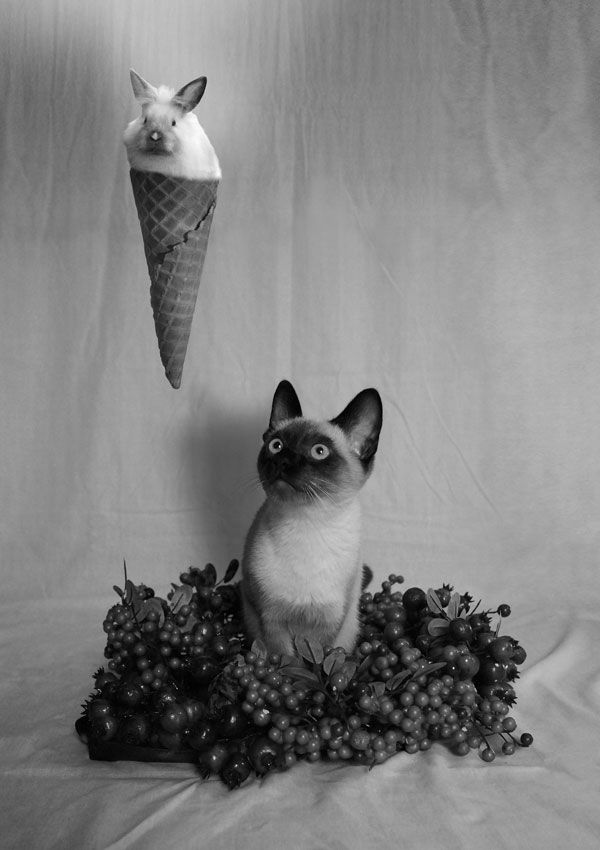 Booth, [Hall 12 | 47]
Roger Ballen www.rogerballen.com
Nina Hartmann Nina Hartmann
Julia Murakami www.juliamurakami.com
Joachim Seinfeld Joachim Seinfeld
Visuman www.visuman.de
André Werner www.artyesno.com
Carola Göllner www.carola-goellner.de
Rosetta Messori www.rosettamessori.com
André Chi Sing Yuen www.andreyuen.com

Contemporary Art Ruhr, the Innovative Art Fair
World Cultural Heritage Site Zollverein, Gelsenkirchener Str. 209, 45309 Essen
Official Opening
Friday, November 5, 8 pm – 10.30 pm
Public fair hours
Saturday, November 6, 12 am – 8 pm
Sunday, November 7, 11 am – 7 pm