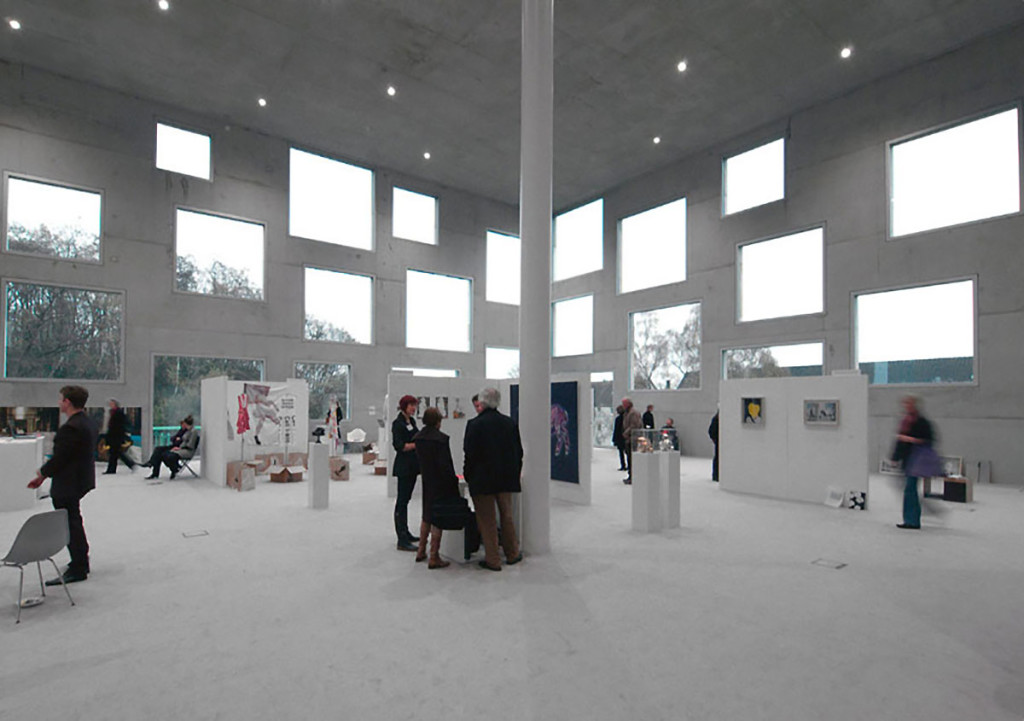 Contemporary Art Ruhr, the innovative art fair October 28 – 30, 2016.
The contemporary art ruhr, media art fair: For the forth time the SANAA building will come to life with video and media art, installations, multimedia projects and photography by exhibitors from all over the world– located at the World Heritage Site Zeche Zollverein, "the world's most beautiful coal mine" and centre of the creative industry in the Ruhr area.
Directors Lounge heading for contemporary art ruhr, the innovative art fair, October 28 – 30, 2016
Find the Directors Lounge booth and the C.A.R. Video Lounge (Auditorium) in the SANAA building right behind the entrance, ground floor.
Artists | booth
Carola Göllner, Julia Murakami, André Werner, Alan Smithee
DL | C.A.R. Video Lounge
Exquisite Corpse Video Project
Medienwerkstatt Berlin
Special: AUJIK


World Cultural Heritage Site Zollverein
Gelsenkirchener Straße 209
45309 Essen, Germany
Official Opening
Friday, October 28, 8 pm
Public fair hours
Saturday, October 29, 11 am – 7 pm
Sunday, October 30, 11 am – 7 pm
Entrance fee per day
8,- € / 6,- €