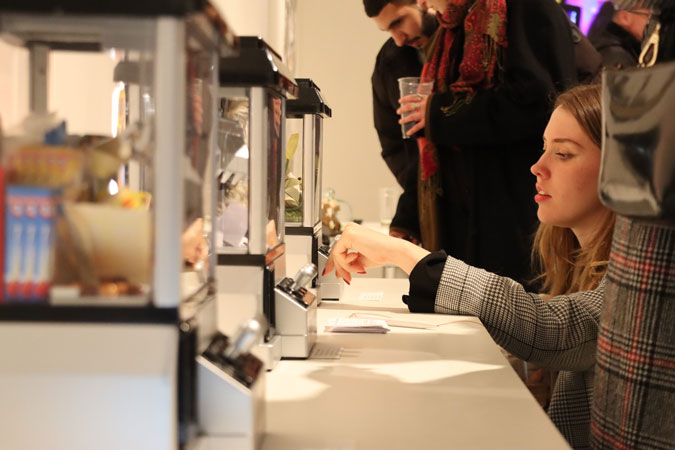 The Crawl Crane Series was first shown at the Fusionismo exhibition at the Karpuchina Gallery, Prague.


NEWS:
The Crawl Crane Confessions written by visitors of the opening reception.
https://www.instagram.com/the.crawl.crane.confessions/
Fusionismo
Karpuchina Gallery, March 28 – April 5, 2023
Rybná 694/22
110 00 Staré Mesto, Prague
Tuesday to Sunday: 1 PM – 6 PM or by appointment.
Opening Reception:
Tuesday, March 28, 2023, 6 PM – 9 PM
followed by an after event party with Unbearables reading and performances will be located at Myslíš?, Skorepka 354/3 Prague, CZ
March 28, 2023 from 9:30 PM to Midnight.
Fusionism – the seamless integration of all artistic disciplines.
Curated by: Shalom Tomas Neuman, Jocelyn Fiset and Robert Carrithers

Pure painting and pure sculpture is no longer a force philosophically or conceptually in the creation of new art movements and genres. In order to represent the reality of our time we need to create multi-sensory art representing the freedom that we get through technological innovations. The era in which we now live requires that we reflect on and utilize this technology to its fullest artistic extent. There will be no pure painting or curpure sculpture in this show. The artwork in this exhibition expresses fusionism and will synthesise painting and sculpture at the bare minimum.
Every artist featured in this exhibit is attempting to break away from the constraints of working purely within one discipline or genre.
Participating Artists: Roman Primitivio Albear (Mexico), Enrico Baj (Italy), Barbora Balek (CZ), Robert Carrithers (USA, CZ), Ian Crofts (USA/Scotland), Josef Dian (CZ), Viviana Drugas (Germany/Romania), Bernard François, (France), Jocelyn Fiset (Canada), Liu Guangyun (China), Peter Holmgaard (Denmark), Margarita Ivy (Ukraine), Keiko Kamma (Japan), Ladi Kolsky (CZ), Julia Murakami (Japan/Germany), Karen Pritchett-Neuman (USA), Shalom Tomáš Neuman (USA, CZ, Israel), Phil Rostek (USA) and André Werner (Germany).
Performance Artists: Doron Polak, Shlomi Ben Yakar and Chanchal Banga (Israel and India), Special Performance: Elis Unique
UNBEARABLES Reading: Writers and poets reading at the opening and after party: Jo Blin, Jaromir Lelek, Tyko Say, Sandra Paslawska, Michael Rowland and Lucien Zell.