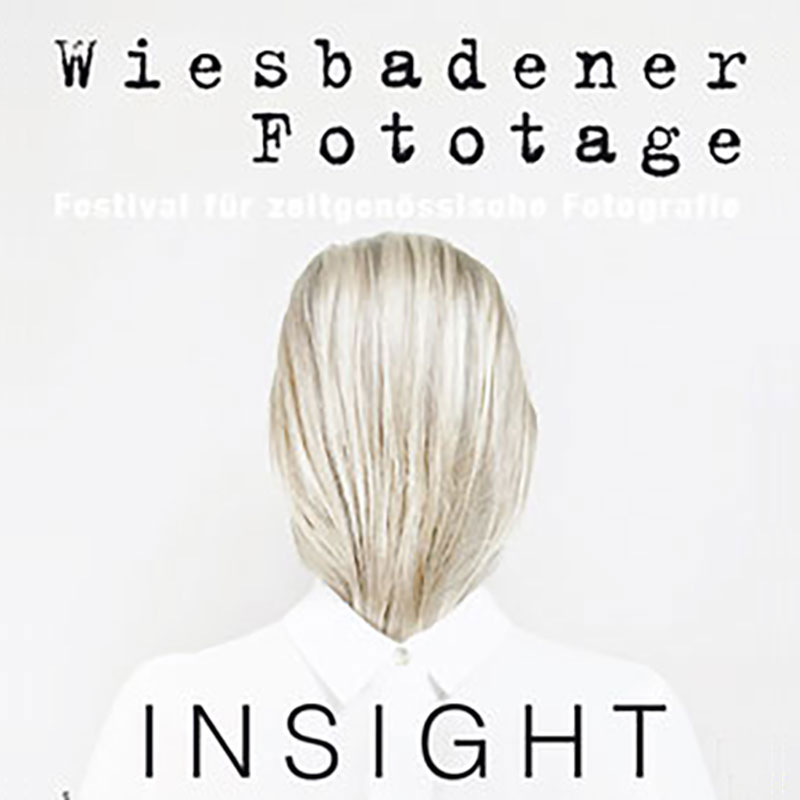 Wiesbadener Fototage, Festival für Zeitgenössische Fotografie, 26.8.– 10.9.2017.
My works were selected for the 10th Wiesbadener Fototage and will be exhibited at the Ministerium für Wissenschaft und Kunst (Ministry for Science and Art).

37 Photographers from Germany and other European countries were selected to participate in a juried exhibition with the topic "Insight".
The Festival for Contemporary Photography takes place at four exhibition spaces:
Ministerium für Wissenschaft und Kunst
Angela Brandt, Bettina Gorn, Jana Ritchie, Johanna Wunderlich, Jule Kühn, Julia Murakami, Kristine Tusiashvili, meise&meise, Michael Dörr, Piotr Iwicki, Tim Dechent, Evelyn Hellenschmidt.
Kunsthaus Wiesbaden
Anna Kirsch, Bernd Donabauer, Daniela Junghans, Gabi Rottes, Hannes Jung, Hendrik Faure, Jakob Ganslmeier, Katja Gehrung, Katja Maria Nyman, Vladimir Pekov, Ulrich Heemann, Wolfgang Raith
SV SparkassenVersicherung
Anna Logue, Eckart Bartnik, Maria Sturm
Sabine Bungert & Stefan Dolfen, Tarek Shayne Tabet
frauen museum wiesbaden
Georgia Krawiec & Jerzy Lewczynski, Judith Weber, Kevin Biele, Eva Gjaltema, Marina Rosa Weigl, Vera Reschke
Vernissage:
Kunsthaus Wiesbaden, Schulberg 10, 65183 Wiesbaden
26 August at 8 pm.
Opening Hours:
Fridays, Saturdays and Sundays from 1 pm – 6 pm
Free admission.

More at  www.wiesbadener-fototage2017.de